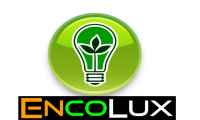 ENCOLUX
Colombia
26 employees
Established in 2012
Company description
---
Comprometidos con el medio ambiente y las nuevas tecnologías que contribuyan a aumentar la competitividad de su Organización, su Bienestar y su Sostenibilidad. Ahorro de energía, iluminación. Automatización para mejorar su Seguridad, Administración de Energía y Funcionalidad de cada espacio. Los objetivos principales son desarrollar e implementar soluciones de Eficiencia Energética, Ahorro de Energía e Iluminación Eficaz que tengan un Payback y ROI benéficos para Usted.
Sector / Industry
---
Products and Services
Commercial information
---
Product and services:
Diseño y suministro de Soluciones de iluminación LED de alta calidad, Certificada Internacionalmente para Industria, Oficinas, Comercio, Hogares, Vías Públicas, Parqueaderos, etc., -Instaciones Eléctricas y Protecciones contra Sobre Tensiones.-Automatización de Casas y Edificios optimizando su Seguridad, Comodidad, Acceso, Ahorro de Energía y Mantenimiento.-Evaluación Energética y Financiera, Recuperación de la Inversión y ROI para tomar su mejor decisión.-Sistemas de Suspensión Certificados para componentes mecánicos y eléctricos, con múltiples terminales, de Instalación Rápida, Reajustable, Elegante, Seguro y Económico. Energía Solar para construcciones, fácil y rápida con disponibilidad 24 horas al día y sin pagos de energía.
Main customers:
Comestibles Superricos, Pastas Doria, Gramalote, Electrodiseños SA, Urbanización San Simón, Gallery Travel, Invers J&B, Ecoventanas SAS
Certifications:
Retilap, Security & Automation
People in this company (1)
---