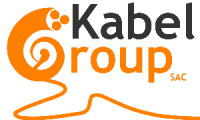 KABEL GROUP SAC
Peru
26 employees
Established in 2010
Company description
---
Empresa dedicada a la comercialización y distribución de productos eléctricos y electrónicos para la minería, industria en general, petróleo y gas petroquímica. Contamos con un staff de profesionales con una atención personalizada y soporte técnico integral dispuestos a colaborar con ustedes, otorgándole capacitaciones técnicas, demostración y charlas técnicas de los productos que suministramos.
Sector / Industry
---
Products and Services
Commercial information
---
Product and services:
CABLES DE FUERZA,CONTROL E INSTRUMENTACION ,CABLES DE TRASMISION DE DATOS, PROFIBUS, ETHERLINE, FIBRA OPTICA, y una gran variedad de CABLES ESPECIALES, entre otros.  Además de CONECTORES, PRENSACABLES, SEÑALIZADORES DE CABLES Y ACCESORIOS PARA TODA LA LINEA DE AUTOMATIZACIÓN.
Main customers:
MINEROS,SECTOR INDUSTRIAL, OIL&GAS,PESQUERO
Certifications:
BUREAU VERITAS
People in this company (1)
---
Contact this company through Start-Up Nation Central
Please fill the contact form below and you will be reached via email. Please note that messages must be in English