Business development and training services program for investment
The program supports the provision of business development services to facilitate the access of productive units to credit or to enhance the productivity and profitability of new entrepreneurial investment projects to be financed through new loans.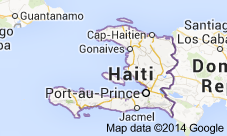 Executor:
Fond de Développement Industriel
Contact at IDB:
joaquind@iadb.org
IDB Financing:
US$ 11.000.000
How can you benefit from this operation?
If you are interested in accessing the finance and technical assistance opportunities available under this program, please click on the links below.