Private sector development through investment promotion
The operation implements best international practices in investment promotion, including: (a) strengthening the investment promotion agency (Centre de Facilitation de Investissement, CFI) as a one stop shop for investment attraction and aftercare; (b) implementation of marketing and branding strategies at the national and industry levels; and (c) design of modern regulatory frameworks to improve the country's business climate.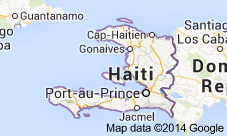 Executor:
Centro de Facilitación de Inversiones (CFI)
Contact at IDB:
aarias@iadb.org
IDB Financing:
US$ 17,500,000
How can you benefit from this operation?
If you are interested in accessing the finance and technical assistance opportunities available under this program, please click on the links below.